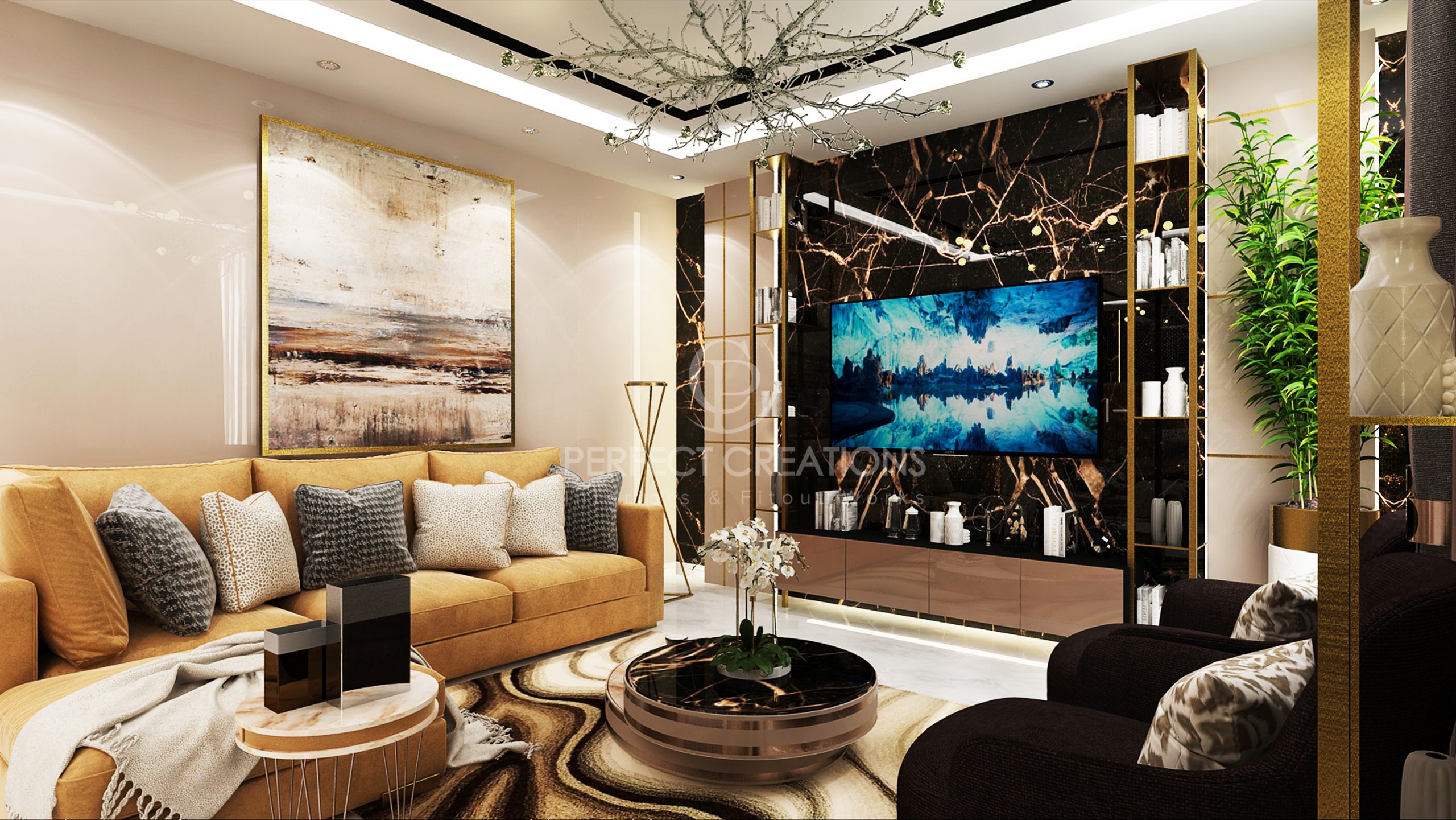 Who we are and what we do
Get to know us better.
Always a visionary, Mr Mahi dreamed of owning a design company. Throughout the first fifteen years of his career, the mission behind his dream became clear; provide exceptional service, produce within accurate timeframes, and deliver a quality product.
Shortly after earning his degree in architectural design from (wherever you went to school) Mahi's career began in 2004 as a design manager in Kuwait. In 2001, Mahi was promoted to a position in Dubai as the architectural department manager for an award winning interior design firm where he completed numerous projects in the Middle East, Africa, and Asia.
In 2017, Mahi opened Perfect Creations Interiors to cater to the precise needs of worldwide clientele. Continuing to provide the very best in quality control, Mahi launched his own joinery factory in 2019. The cornerstone of his business, residential design and renovations has remained Mahi's passion, perfecting designs throughout the UAE, India, Sudan, Qatar, and Kenya. His international team has explored and excelled in several other aspects of design to include commercial and hospitality projects, turnkey and fitout projects, and landscape design.
Mr. Mahipal M.  has a successful fruitful track record of completed projects which include hundreds of luxury properties of high net worth individuals, multiple villas and palaces throughout the Middle East, Asia and Africa. After spending 7 years in Kuwait as a design manager, Mahi relocated to Dubai and has spent a further 8 years working on a number of residential and hospitality projects in the United Arab Emirates working with renowned and international award-winning interior designers.
Mr. Mahipal has gained extensive International experience over the years having managed and completed high end projects in various countries which include such as Kenya, South Africa, Sudan, India and Qatar.
Mr. Mahipal M. has years of experience in high-end interior design. He created Perfect Creations Interiors to enable his clientele to receive the utmost care in the execution of luxury designs. His detail-oriented team of Creative Designers, Architects, Engineers, and Project Managers provide exceptional design services solutions for a vast array of projects in Dubai and throughout the region.
We are specialized in designing & executing it to the best, with a detail-oriented and passionate team providing beautiful, elegant and stunning design services solutions by satisfying the precise needs of our clients.
Perfect Creations Interiors & Fit-out Work is a design company established to solve numerous interior designing problems. Our company started from the humble beginnings of Mr. Mahipal M. It is through his genius and innovative character that our company was able to serve 15 long years of designing excellence through the gulf countries.
What makes Perfect Creations unique is our approach Mr. Mahipal M. strategically employs turnkey solutions to every design problem. Our company is operating in the United Arab Emirates.  and is continuing to expand globally. Your trust in our company will surely be rewarded as our designs are known for its world-class quality.
Another secret to our success is our team. Our company employs architects, engineers, and designers who have mastered their craft. Our team employs a four-step process which guarantees the satisfaction of our clients.
Coupled with our years of experience, Perfect Creations is one of the best in the design industry for years, and we plan to continue this through our international expansion. We are known for creating the best interior designing solutions especially in residential interior designs, fit-out work, commercial interior designs, and landscape designs. For the perfect interior designing problems, Perfect Creations is the answer.
PC Interiors understands our client's expectations in setting goals with their requirements creating a detailed plan for all projects with timelines. We provide you with options and choices to develop your ideas into something that works gorgeously in your space providing you a peace of mind and produce effective interior design solutions.
Our professionals' designers create each design to reflect the vision and needs of clients with our well qualified team managing all the aspects of project to ensure the design is fully executed with topmost excellence.