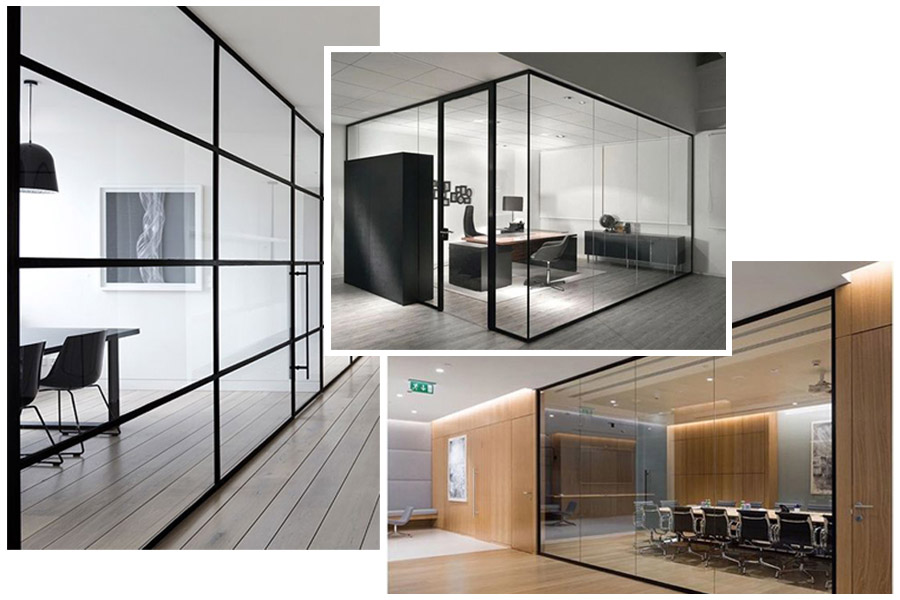 Glass partitions work
GLASS, GYPSUM, OR MASHRABIYA PARTITIONS
Aesthetic or utilitarian, partitions provide division, privacy and designate one area from another.
Glass partitions has been captivating a sense of advancement in modern designs with touch of minimalism whether commercial, hospitality or residential areas. Helping to reduce noise levels, as well as creating an aesthetically modern design environment and maximizing spaces are the key benefits of glass partitioning. Providing flexibility on working places virtuous division amongst department areas while allowing visibility in all range.
Effective and efficient installation of Gypsum Board Partitions stands as our highlight and precisely meeting our client's satisfaction, benefiting modern design in creating the perfect space of separating each designated area.