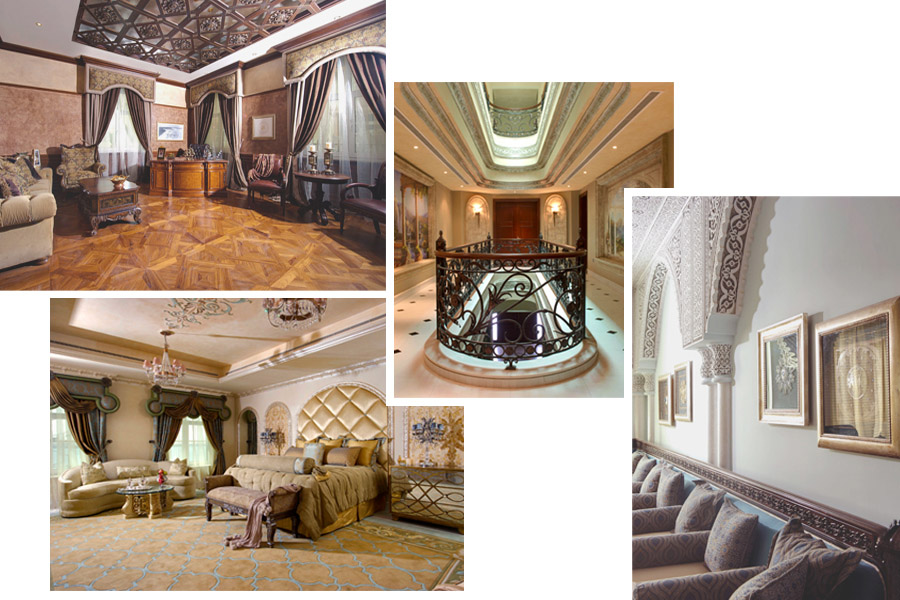 Luxury Interior Design in Dubai
PC Interiors is an expert luxury Interior Design Company in Dubai & Offer a Comprehensive range of Luxury Interior Design Services for Palace Interior Design, Home Interior Design, Villa Interior Design, Office Interior Design, Restaurants Interior Design, Retails Interior Design and Hospitality Interior Design.
Design Process:
Personal meeting with clients to understand their Ideas, vision and choosing of color palette.
Developing Preliminary Concepts and Space Planning.
Developing Ceiling Designs, Flooring Designs, Lighting Design and Bath room designs.
3D renders for each area.
Furniture and Fabric selections each area.
Selection of Wood Finishes.
Painting schedule
Floor marble selections
Curtain design and curtain fabric color selection.
Area rug designs and color selection.
PC Interiors is the best fit out Contractor in Dubai, we have an In-house team for below mentioned fit out works.
Gypsum Ceiling Works
Gypsum Molding Works
Custom Gypsum Medallions and Cornices
Interior Painting and Exterior Painting
Wooden Doors
Wooden Closets
Wooden Vanities
Wooden Paneling / Custom Claddings
Custom wooden railings
Custom Upholstery Sofas
Custom Dining Tables / Custom Dining Chairs
Custom Curtains/ Drapery
Marble Floorings
Marble Claddings
Wall paper installation
Decorative Painting
PC Interiors provides best home Interior Design solutions in Dubai, creating a Tranquil and Lovely atmosphere in the room. We are the unsurpassed interior design company in Dubai and across UAE.